Fisher Brings Decades of Industry Expertise to Drive Innovation in Additive Manufacturing and 3D Printing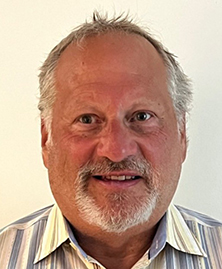 SPE recently announced the appointment of Art Fisher as Sales Manager, Additive Manufacturing and 3D Printing. With a wealth of experience spanning over several decades in media, Software as a Service (SaaS), digital and digitalization sales, account management, and business development, Fisher brings a seasoned and authoritative perspective to the SPE team.
Fisher's career has been dedicated to assisting numerous clients in achieving their revenue growth and mission objectives through the implementation of consultative and empathetic solutions.
Patrick Farrey, CEO of SPE, commented on Art's appointment, stating, "Art's expertise and leadership, particularly within additive manufacturing and 3D printing, will play a crucial role in connecting leading plastics industry suppliers with their customers – SPE's valued stakeholders. We're looking forward to utilizing his expertise as we continue to grow SPE's footprint in the plastics industry."
Fisher has an impressive track record, having previously worked at UL Solutions for a decade. During his tenure at UL, he was instrumental in launching programs in additive manufacturing, paving the way for the company's entry into the global AM market.
"As technology continues to advance, the possibilities within Additive Manufacturing and 3D Printing are only expanding," Fisher commented. "Being part of the future with SPE, 3Dnatives, and Implement AM, and their overall mission to drive AM and 3D printing, brings numerous networking and knowledge-sharing opportunities to a broader global plastics community. This will be a very exciting journey given the potential for further breakthroughs and innovations."