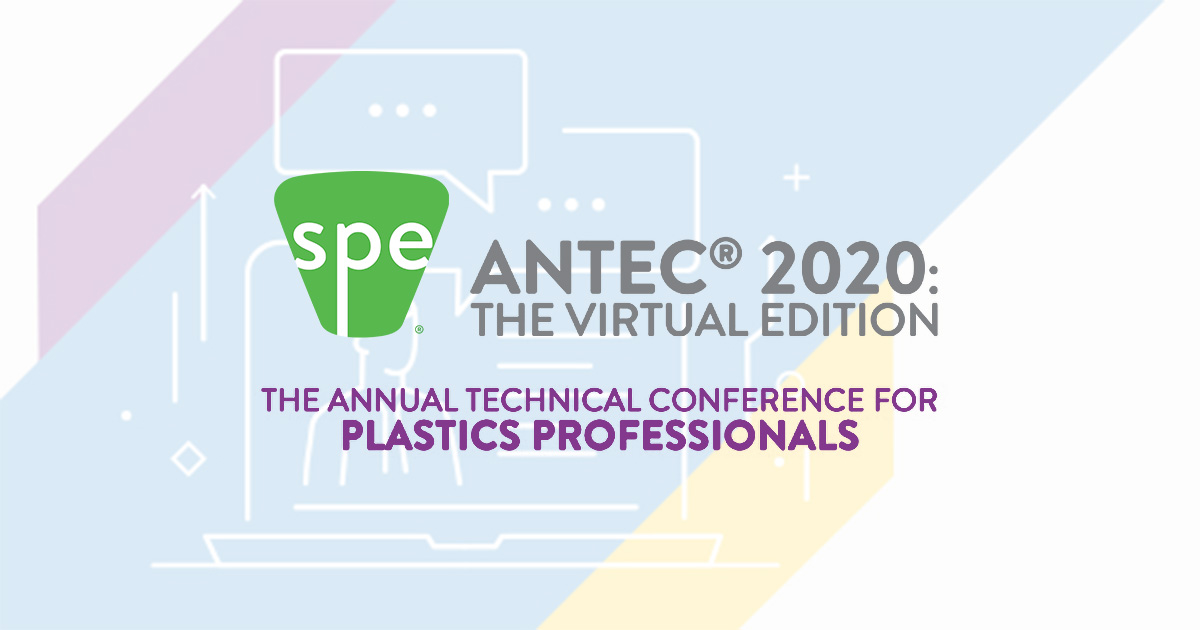 ---
Companies that attended ANTEC® 2019
3M
3M Advanced Materials
3YOURMIND
A.O. Smith Corporation
AB Chemical
Abbott Laboratories
Addivant
Advanatage Engineering
Advanced Blending Solutions
Advanced Drainage Systems
Advanced Innovative Solutions Ltd.
AGS Technology, Inc.
AirXpanders
Akrochem Corporation
Akron Rubber Development Labs (ARDL)
AkzoNobel
Alterra Holdings
American Chemistry Council
American Composites Manufacturers Association
American Cutting Edge, a Division of CB Manufacturing
American Injection Molding Institute
Americhem.Inc
Ametek Mocon
Amfine Chemical Company
Ampacet Corporation
ANSYS Inc
Anton Paar
Anton Paar USA
Apex Colors, Inc.
Apex Controls
Apple
Aquatech - Universal Dynamics
Arendt Consulting, Inc
Argo Group International
Arkema
Arkema Inc.
Art of Mass Production
Asahi Kasei Plastics North America, Inc.
Ascend Performance Materials
Autodesk
Avery Dennison
B&P Littleford
Badger Color Concentrates
Baerlocher
Baerlocher USA
Barr Inc.
BASF Corporation
BASF Colors & Effects
Baylor University
BD
BDDC
Beaumont Technologies
Beijing Institute of Technology
Belden
Berry Global, Inc.
Bielefeld University of applied sciences
Bioproducts Discovery and Development Centre
Boeing Company
Bondable biopolymers, LLC
Boral IP Holdings LLC
Borealis
Borealis Polyolefine GmbH
Boston Scientific Corp.
Brabender Technologie Inc.
Bradley University
Branson
Braskem
Braskem America
Brighton Technologies Group
Brose NA
Bruker Optics
Bucknell University
Buss Inc.
Buss-SMS-Canzler
C.W. Brabender Instruments, Inc.
Callaway Golf Company
Cannon Instrument Company
Canon Virginia Inc.
Carbon
Cascade Engineering (Noble Polymers)
Case Western Reserve University
Case Western Reserve Unversity
Cavity Eye Hungary Kft
Celanese
Celgard LLC
Center for Automotive Research
Central Michigan University
Century Extrusion
Charter NEX Films Delaware
Chase Plastic Services
Chemours
Chevron Phillips Chemical Company, LP
City University of New York - CUNY/BCC
Clariant Corporation
Clariant Plastics & Coatings Inc.
Clemson University
Clemson University International Center for Automotive Research
CMI
Cold Jet LLC
Coldeplast S.A.S
COLLIN Lab & Pilot Solutions, Inc.
Color Master, Inc.
Color Science Consultancy
Colour Synthesis Solutions
Combat Feeding
CompositesWorld Magazine
Compuplast International Inc.
Consolidated Container
Cooley Group, Vice President of Research & New Product Development
Coperion
Coperion Corporation
CoreTech System (Moldex3D) Co., Ltd.
Corning, Inc
Covestro LLC
CPIC Fiberglass NA
Crafts Technology
Crescent Associates Inc.
Croda Inc.
Cruux
CTE
Curbell Plastics, Inc.
CYCU
Czuba Enterprises Inc.
Daikin America, Inc.
Dana Incorporated
Dart Container Corporation
Davis Standard
DENSO International
Die-Bond, LLC
DK Consulting
Dominion Colour Corporation
Domtar
The Dow Chemical Company
Dow Dupont
Dow Plastics & Specialty Packaging
DSM Engineering Plastics
DuPont Company
DuPont Safety & Construction
Duro-Chrome
Duro-Last, Inc.
Dynasol Elastomeros S.A. de C.V.
Dyne-a-Pak
Eaton Corp.
Eckart America
ECKART America Corp.
Ecole de Technologie Supérieure de Montreal
ECON Inc.
Edwards Lifesciences
EHC Global, Inc.
Element Materials Technology
Eli Lilly and Company
Elsevier Ltd.
Emitted Energy
Emmount Technologies, LLC
Enercon Industries
Engineering Systems Inc.
ENTEC Polymers
ENTEX Rust & Mitschke GmbH
Enviroplas
Envision Plastics
EPEA Switzerland GmbH
EREMA Engineering Recycling Maschinen und Anlagen Ges.m.b.H
ESi
Estee Lauder
ETS Inc.
Evonik
Evonik Cyro LLC
Evonik Cyro, LLC
EWI
Expert Plastics Solutions de Mexico S.A. de C.V.
Exponent, Inc.
ExxonMobil
ExxonMobil Chemical Company
ExxonMobil Research & Engineering
EYE Applied Optix
F-Wave LLC
Fachhochschule Bielefeld
Farrel
Fast Radius
Feng Chia University
FERN
Ferris State University
Firestone Building Products
Flint Hills Resources
Florida State University
FluoroConsultants Group, LLC
Flynn Burner Corporation
FOBA
Ford Motor Company
Forecast 3D
Formlabs
Formosa Plastics U.S.A.
Fox PolyTech, LLC.
Frod Motor Co.
Fujian University of Technology
G. H. Associates
G. T. Sales Co., Inc.
GAF
GE Appliances, a Haier company
Gehring-Montgomery Inc
Gelest, Inc.
General Motors Company
General Motors Research & Development Center
General Plastics
General Polymers
Georgia Institute of Technology
GGB
GlaxoSmithKline Consumer Healthcare
Glen Raven Custom Fabrics
Glenn Beall Plastics Limited
GM Powertain
Goettfert Inc
GOT Interface
GRACE
Great Lakes Rubber
Greiner Packaging GmbH
Grote Industries LLC
Hannam University
Hanser Publications
HDC Hyundai Engineering Plastics
Helix Science LLC
Heraeus Noblelight
Heraeus Noblelight America LLC
Heritage Plastics Inc.
Heubach Color
Heucotech Ltd.
Hexion Inc.
Hoffman Plastics LLC
HP, Inc.
HP 3D Printing
HRSflow
Huber Engineered Materials
Hunter Lab
Huntsman
Husky Injection Molding Systems Inc
Hyundai
Hyundai America Technical Center, Inc.
Hyundai-Kia
IACMI - The Composites Institute
IBM
ICL Industrial Products
ICT
iD Additives, Inc.
IIT Kharagpur
IKV - Institute for Plastics Processing
Imerys
iMFLUX, Inc.
Impact Plastics
Ingenia Polymers
Ingersoll Rand
Inhance Technologies
Innocentrix LLC
Inovia Materials LLC
Institut für Kunststofftechnik
Institut für Kunststofftechnik, University of Stuttgart
Institute for Plastics Processing
Institute of Polymer Technology
Integrated Control Technologies
Integrated Design Systems
INTER/COMP LLC
International Paper
Inteva Products LLC (Retired)
Intuit Group, Inc.
Iowa State University
IPPI
Isometric Micro Molding, Inc.
Jabil Packaging Solutions
JAIST
Japan Advanced Institute of Science
Johannes Kepler University
Johannes Kepler University Linz
Johhnson & Johnson
John Wiley and Sons
Johns Manville
JSW America
Justice Design
Kanazawa University
Kaneka North America LLC
Kautex
Kautex Textron GMBH & Co KG
KCI Technologies, inc.
Kenrich Petrochemicals, Inc.
Kettering University
King Abdulaziz University
Kneading Experts GmbH
Korea Institute of Industrial Technology
Korea University
Krauss-Maffei Corporation (KraussMaffei Group)
Kronos
KRUSS
KRUSS USA
Kunststoff Prozess Technik GmbH
Kunststofftechnik Paderborn (KTP)
Kuraray America Inc.
L&L Products
LabTech
Lam Research
LANSCO Colors
LANXESS Corporation
LCI Corp
Lehigh University
Leibniz-Institut für Polymerforschung Dresden e.V.
Leistritz
Leistritz Extrusion
Letica Corporation
LG Chem
LG Chem America Inc
Lilly
Linear AMS LLC
Lintech International LLC
List Technologies
Lubrizol
Lubrizol Advanced Materials
LyondellBasell Industries N.V.
Maclean-Blevins & Associates, Inc.
Magna Exteriors
Magna Exteriors and Interiors
MAHLE Filter Systems Canada, ULC
Malvern Panalytical
Materia
Material Answers LLC
MatterWorks LLC
McMaster University
MDT
Mercury Marine
Mexichem
Michigan State University
Midland Compounding & Consulting, Inc.
Milabtech LLC
Milliken & Company
Missouri University of Science & Technology
Mitsui Chemicals America, Inc.
Mitsui chemicals Inc.
Mitsui Plastics Inc.
Mixaco USA LLC
Mold Technologies Division / ORBIS Corporation
Moldex3D Northern America Inc
Molex Inc.
Mondelez International, Inc.
Montanuniversität Leoben
Morbern Inc
MSA Components Inc.
MTD Micro Molding
N2 Solutions, LLC
Nanocyl
Nanovea
Nanox
NanoXplore inc.
National Cheng Kung University
National Kaohsiung University of Science and Technology
National Nanotechnology Coordination Office
National Taiwan University of Science and Technology
NatureWorks LLC
Netzsch Instruments
Netzsch Instruments North America
NETZSCH-Geraetebau
New Jersey Institute Of Technology
Newell Rubbermaid
NFM Welding Engineers, Inc.
Niagara Bottling LLC
Nike, Inc.
NIST
Nonspec
North Carolina State University
North Dakota State University
Northwestern University
NOVA Chemicals
Novastar
NovaStar Solutions
O.M.G. SRL
Oden Technologies
Olympus Surgical Technologies America
Omya, Inc.
Orfit Industries
Otis Elevator Company
Oxy Vinyls
Pacific Insight Electronics
Pactiv Corporation
Paderborn University
Paramount Colors Inc.
Parisons
Parker Hannifin
Parker Hannifin Corporation
Parkinson Technologies Inc
Paulson Mfg. Corp.
Penda / TriEnda
Penn College
Penn Color Inc.
Pennsylvania State University
Penn State Behrend
Pennsylvania College of Technology
PepsiCo, Inc.
Performance BioFilaments Inc.
PerkinElmer
Pioneer Scientific Solutions, LLC
Pittsburg State University
Plastatech Engineering
Plastic-Age Products
Plastics Color Corporation
Plastics Concepts & Innovations LLC
Plastics Engineering Magazine
Plastics Fundamentals Group LLC
Plastics Machinery Magazine
Plastics News
Plastics Pipe Institute
Plastics Solutions Int'l Consulting
Plastics Technology
Polymer Competence Center Leoben GmbH
Polymer Dynamix
Polymer Technology Services
Polymers Center of Excellence
Polymetrics LLC
PolyOne Corporation
Polyspec Solutions LLC.
Porex Corporations
Pregis
Presco Polymers
Procter & Gamble
Projection Presentation Technology
Projection, Inc.
ProMold Plastics
Providence Texture
PTI
Purdue University
Q-Lab Corp.
QMeTech
R&D Center for Smart Manufacturing, CYCU
RAF Solutions
RAO Associates
Rapid Coating Solutions
Ravago Holdings America
RDP Corporation
Research Institute for Plastics & Rubber (ICIPC)
Rex Tech Consultancy
Reynolds Consumer Products
RheTech LLC
RJG, Inc.
RMC
Robert Eller Associates LLC
Rochester Institute of Technology
Rockwell Automation
Rocky Mountain Institute
Royce Global
RTP Company
Ryntz & Associates, LLC
S.C. Johnson & Son
Sabert
SABIC
Sabic-IP
SACO AEI Polymers
SAE International
Saint-Gobain
Samyang
San Jose State University
Sartorius Stedim Biotech
SC Johnson
SCG Chemicals Co., Ltd.
Schmalkalden University of Applied Sciences
Schneller
School of Packaging
Schoolcraft College
SDR Plastics
Sealed Air Corporation
Sekisui Voltek
Shamrock Technologies, Inc
Shell Chemical LP
Shell Polymers
Shimadzu Scientific Instruments, Inc.
Shure Inc.
SI Group
Silberline MFG
Singapore Institute of Manufacturing Technology
Sinicon Plastics Inc.
Sirmax Spa
SK Innovation
SKYDEX Technologies, Inc.
Sodick
Sodick Injection Molding Machines by Plustech Inc
Solvay
Solvay Specialty Polymers
Somnio Global
SPEX SamplePrep
SPI Blow Molding LLC
Sport Court
SSNC
Stanley
Star Plastics Inc.
Star Thermoplastic Alloys and Rubbers inc
Star Thermoplastics
Startek Lighting America
Stategic Product Solutions
Steinwall, Inc.
Steinwalll Scientific
Stratasys
Stress Engineering Services
Struktol
Struktol Company of America, LLC
Sumitomo Heavy Industries, Ltd.
Sun Chemical Corp.
Superior Essex Communications
Surfx Technologies
SWS Consulting, LLC
T. O. Plastics, Inc.
TA Instruments
TA Instruments Waters LLC
TAIYO Manufacturing Co. Ltd.
TAIYO Soft Singapore PTE Ltd
TAIYO Technology of America Ltd.
Tama Plastic Industry
Tamkang University
TATA AutoComp Systems Ltd. Composites Division
TCKT GmbH
TE Connectivity
tec5USA
Tech Tank LLC
Techmer PM
Technovel Corporation
Teknor Apex Company
Teleflex Inc
Tethis, Inc
Texas A&M University
Texas A&M University-Kingsville
Texas Tech university
The Chemours Company
The Coca-Cola Company
The Graphene Council
The Kinnett Consulting Group
The Madison Group
The University of Akron
The Whole Package LLC
Thermo Fisher Scientific
Tomas Bata University in Zlin
Toray Composite Materials America, Inc
Toray Industries
Toshiba Machine Co Ltd.
Townsend Solutions
Toyoda Gosei North America
Toyota Boshoku America
Toyota Boshuku America
Toyota Technical Center
Transhield Inc.
Transmit Technology Group LLC
Triad Precision Products, Inc.
Triad Sales, LLC
Trinseo LLC
Tronox LLC
TRUMPF Laser- und Systemtechnik GmbH
TSRC Corporation
TU Chemnitz
Tundra Companies
Tupperware Inc.
TWWomer & Associates
University of Massachusetts Lowell
United Press Newspapers
United Technologies
United Technologies Research Center
Universal Fibers Inc
Universität Duisburg-Essen
Université Laval
University Massachusetts Lowell
University of Akron
University of Alberta
University of Applied Sciences Schmalkalden
University of Bradford
University of Cambridge
University of Dayton Research Institute
University of Duisburg-Essen
University of Guelph
University of Guelph, Bioproducts Discovery & Development Centre
University of Kassel
University of Massachusetts
University of Massachusetts Amherst
University of Michigan
University of Michigan: Macromolecular Science and Engineering Program
University of Michigan/LIFT
University of Minnesota
University of Oklahoma
University of Ontario
University of Padova
University of Padova - DII
University of Pittsburgh
University of Strathclyde
University of Technology Chemnitz
University of Toledo
University of Toronto
University of Vermont
University of Waterloo
University of Western Ontario
University of Wisconsin - Madison
University of Wisconsin - Stout
University Paderborn
US Army
US Army Natick Soldier RD&E Center
US Army Research Laboratory
US Endoscopy
US Extruders
USDA Forest Products Lab
UTRC
UTRGV
UW Milwaukee
Vergason Technology, Inc.
Vertellus
Veryst Engineering, LLC
Virginia Polytechnic Institute & State University
Virginia Tech
Viscus Biologics
Wacker Chemical Corporation
Washington Penn Plastic Co., Inc.
Washington State University
Wellman Advanced Materials
West Michigan Compounding
West Virginia University
Westool Corp
Whirlpool Corporation
Wichita State University, Dept. of Biomedical Engineering
Wiley
WillowWood
Winpak
Wisconsin Institute for Discovery at University of Wisconsin–Madison
Witte Pumps & Technology
Xplore Instruments BV
Yanbu Industrial College
York University
Yoshikawa
Zeppelin Systems
Zhejiang University
Zoltek
Zumbach Electronics