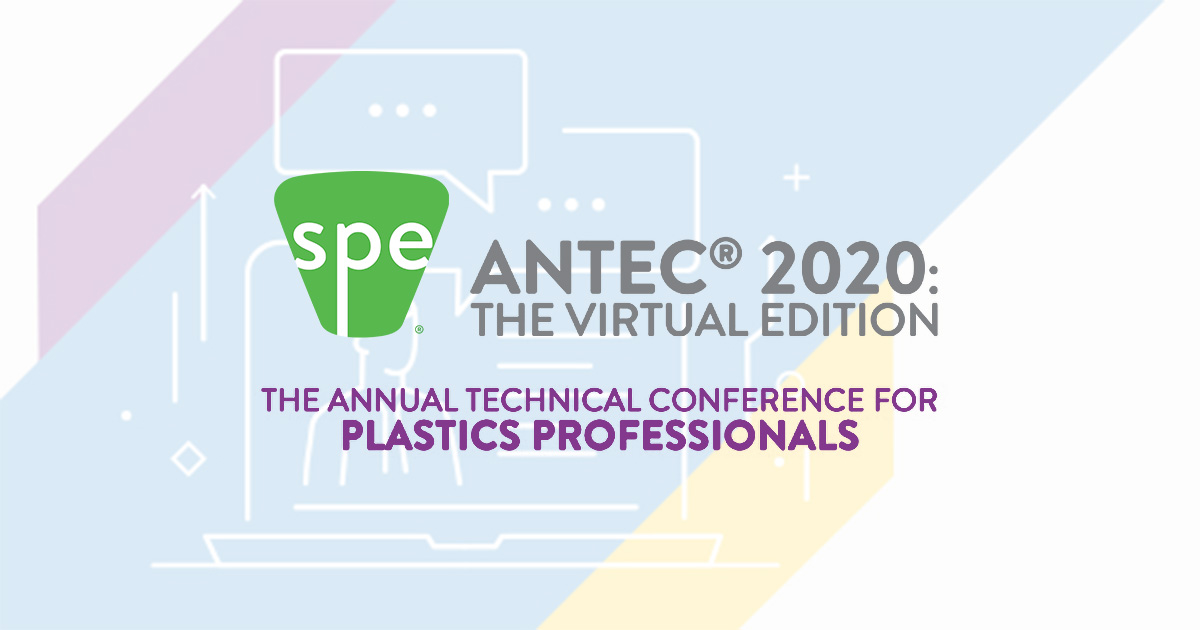 ---
ANTEC® 2019 Recap
---
Sunday, March 17
ACCLAIM - A Celebration of Inspiring Plastics Professionals
"
Truly inspiring to see what these individuals have done, and a great opportunity to recognize them for their work!
Every community thrives through engagement and ANTEC® is where you meet these people in our industry!
This was our first ANTEC® and it was great to network and meet people from the industry…old and new!
Monday–Wednesday
INSPIRE
Women In Plastics Networking Lunch
Student Posters
"
Some of the best presentations I've seen at ANTEC® in years!
I appreciated the balance of industry vs. academic presentations during the ANTEC® INSPIRE technical workshops.
Quality technical sessions with a mix of academic and industrial research that is relevant to industrial research and development.
Technical presentations and poster sessions were excellent. Social and networking events were very good. I really enjoyed the Women in STEM Luncheon and Panel discussion. Great work!
The Ocean Plastics segment was a very timely segment addition, and was very insightful and interesting.
Good blend of technical research papers and business relevant practical talks. Also many available activities to keep people engaged.
New developments being worked on by industry professionals and the various problems being tackled by multiple companies. This allowed collaboration from multiple companies to tackle problems that the entire industry is facing. It also allowed me to see potential applications for products that my company offers.
A variety of technical sessions and a strong vendor area. It gave me plenty of opportunities to learn and to network.
Punch Bowl Social
Brewfest Detroit
"
We had so much fun! Great venue, great friends, and a great time!
I greatly enjoyed the networking opportunities offered, not only at the formal networking events, but also when I engaged presenters and other attendees at the talks. I was glad to be surrounded by others who were as enthusiastic about the industry as I am, and to be exposed to perspectives I wouldn't see ordinarily.
The camaraderie STILL exists!
The SPE organization is filled with very nice people. The punchbowl night out was unexpected and very well done. Thanks for the good times!!
Plastics for Life™
"
Great lineup of submissionsthis year, it was an honor to be part of it!
Great show. One of the best I've been to in the past two years.
The staff and facilitators were so friendly and kind. It was a lovely experience.
Wednesday–Thursday
INSIGHT
"
I loved this addition to ANTEC®!
I really have liked the different panel formats. The interaction between the different speakers and the moderater have given additional benefits and insights. The keynote of Amory B. Lovins has been my inspirational highlight.
Some excellent sessions in the program - targeting some very innovative and interesting areas, as well as more traditional topics.
Some very high profile and interesting speakers and panel discussions. Forward-thinking approach to additional networking and social events throughout the week.
There was a great variety of speakers and all the presenters were willing to talk with anyone after their talks.
Topics and sessions focused on current issues is interesting to initiate the discussion between industry and academia.
Broad range of topics; was always possible to find a relevant and interesting presentation to attend.
Fowling Tournament
"
I love the new connections and the experiences that I got to enjoy with them.
The evening events were well planned and fun. I also greatly enjoyed the PlastiChicks inaugural podcast.
Enjoyed the many networking opportunities to meet with other researchers and experts across the board. I loved the many sessions offered. This was my first conference experience as a graduate student and I thoroughly enjoyed it.
---
Interview with Pat Farrey and Paul Krajewski
Interviews conducted by Don Loepp, Plastics News Editor
Pat Farrey, CEO, SPE: Inspiring Plastics Professionals
Paul Krajewski, Director, Vehicle Systems Research Lab, General Motors Global Reseach and Developmen
SPE TV and Plastics News Live @ ANTEC® 2019 Detroit